Thanks for registering your family for the 2022 holiday party!
See you on December 10!
In the meantime, we have a special offer to holiday party attendees on the two publications in our online store. If you order before November 30, you can use the code 50ABC to get 50% off at least two copies of AOK's Coloring Book.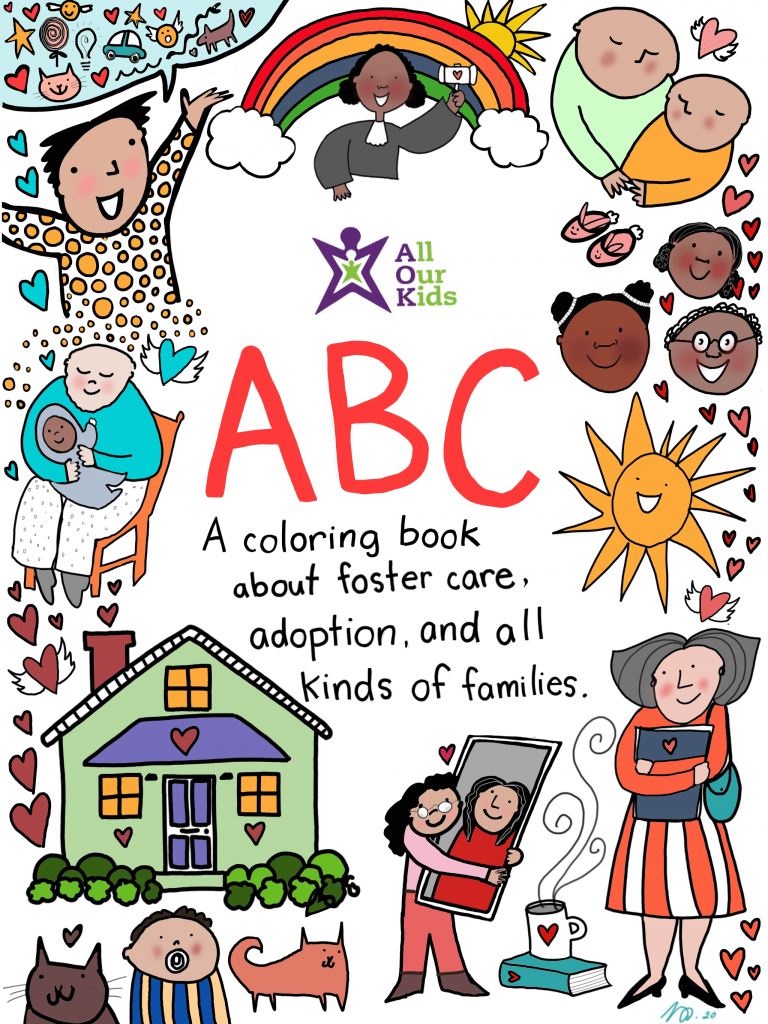 An engaging way to normalize our children's experiences, start important discussions, and have fun!
Created by artist Sally Campbell Galman, the AOK's ABC coloring book is a unique and vibrant resource for foster and adopted children to see themselves, their families, and their experiences reflected in pages they bring to life with color.
---
You can always purchase our guidebook, It Takes a Village, on a sliding fee. It Takes A Village is a common-sense, no-nonsense, guidebook you will refer to again and again as you travel the road of foster parenting.
AOK has supported hundreds of foster, preadoptive, and kinship families along their foster care and adoption journeys since its inception in 2017. This guide compiles and presents the information and support that families routinely seek from AOK, with empathy and wisdom.
This 87-page guide is what every foster parent needs on their bookshelf.