Social & Community Events
A spring rollerfest? A summer picnic? A fall farm outing? A holiday extravaganza?
Events bring our community together and give our kids a sense of normalcy and belonging. AOK events are a special opportunity to see one another and experience the Village to which we all belong.
Interested in sponsoring an event?
Are you interested in sponsoring one of these events to help make them possible and accessible to our community? Click here to learn about sponsorship opportunities.
October 15, 2023
10am-12noon

A day of pumpkin picking, farm activities, hayrides, and fun!
Join us and our friends at Silver Bell Farm to celebrate everything the season has to offer.
November 11, 2023 9:00am-11:30am Summit View 555 Northampton St. Holyoke, MA 01040 In honor of National Adoption Month, this fundraising event recognizes the foster/adoptive families and social workers on the front lines of the MA Child Welfare System. Nominate a family or social worker who deserves recognition! With special guest and keynote speaker, Kathryn Harrison.
Holiday Party
December 2023
10am-12noon

Location: TBD

A delightful AOK holiday tradition: Activities, entertainment, gifts, and a celebration of the season.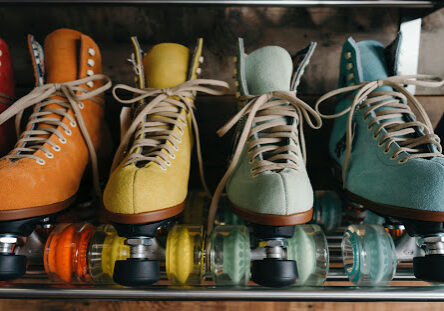 Rollerskating Party
See you in 2024!

Interskate 91
2043 Boston Rd
Wilbraham, MA 01095
AOK rents out all of Interskate 91 for a fun and private rollerskating party! Skate rentals (if needed), are included. Snacks will be provided.
See you in 2024!

Five events in one!
5K
Virtual 5K
1-Mile Family Walk
Kids' Fun Run
Family Fun Festival
Register for one or more events, compete for fundraising prizes, and enjoy ice cream sundaes!
See you in 2024!

Holyoke Heritage State Park
221 Appleton St.
Holyoke, MA 01040
Spend a summer morning at the park, in the comfort of our community.
Unlimited Rides on the Holyoke Merry-Go-Round, the spray park, baby petting zoo, and a brunch spread. Come enjoy with us!